Make your outdoor event a comfortable and enjoyable one with access to portable toilets.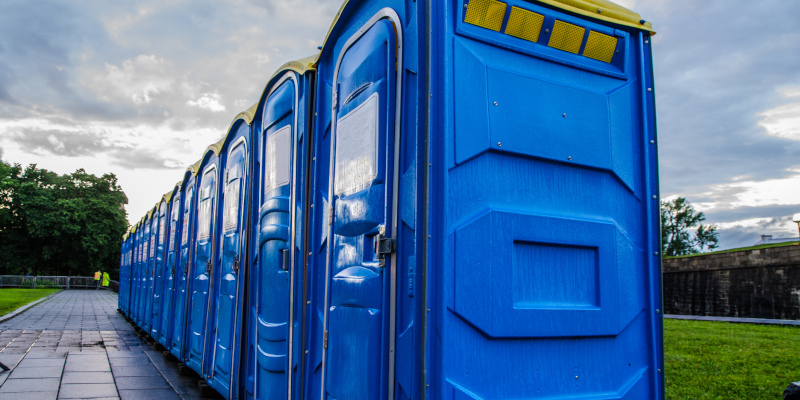 Being in the great outdoors is a fun time to connect with nature, explore, and enjoy the natural wonders of where you live. However, some people prefer not to connect with nature when nature calls! For those instances, portable toilets can really come in handy! Here at Degler Waste Services, we know there are times when you'll need the convenient access to a toilet, but won't have the facilities to accommodate you. Some of these instances can include:
Charity Races
Family Reunions
Festivals
Outdoor Parties
Construction
And more!
Any time that you will have people needing access to a toilet, but there are no toilets (or not enough) available, then you'll need to rent portable toilets. Here at Degler Waste Services, we make this problem an easily solved one. We will help you determine how many toilets you'll need for your situation based on the projected number of guests or occupants. We will then take care of the delivery, setup, pick-up and disposal of the waste from the portable toilets. Unlike many other companies, we take great care in providing you with clean portable toilets, lots of hand-washing materials, and other conveniences.
At Degler Waste Services, we have been working in this type of business since 1975. Our family-owned company takes a lot of pride in the work we do, even in something as simple as providing clean portable toilets for members of our community. We would love to show you the difference in service you can expect from Degler Waste Services, so contact us today if you need portable toilets.
---
At Degler Waste Services, we offer portable toilets for rent in Ridgeland, Wellford, Lyman, Spartanburg, Inman, Tryon, Landrum, Greer, Taylors, Greenville, Mauldin, Simpsonville, Travelers Rest, Pumpkintown, Lady's Island, Bluffton, Hilton Head Island, Hardeeville, Beaufort, and Walterboro, South Carolina, as well as Savannah, Georgia.