If your property is in the Savannah area, you may wish to use our treatment plant.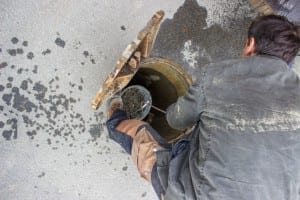 If you have a septic system in your home or office, you might be thinking about disposing of your own waste. Some companies charge a fortune to pump out and dispose of your waste, making it a financial challenge you face every time you need septic tank pumping services. But finding a safe place to properly dispose of waste can be challenging, especially if you've never managed this task on your own before. If your property is in the Savannah, Georgia area, you may wish to use our treatment plant.
Our treatment plant, located just about 35 minutes from Savannah, is available to dispose of waste from portable toilets, septic systems, and grease traps. Before you make a plan to bring your waste for disposal, contact us at Degler Waste Services to get prior approval. Our treatment plant offers reasonable rates for grease trap, septage, and portable toilet waste disposal. It's also very efficient, processing heavy volumes of waste in as little as an hour.
Our treatment plant separates the water from the solid waste as it is moved out of the storage containers. The solids stay behind, which we will dispose of properly, We also use polymer and lime to neutralize the waste. With over a decade of experience, we understand the proper way to manage a treatment plant and dispose of waste without any environmental risk or damage. Contact us today to schedule approval for dumping your waste at Degler Waste Services. We'll be happy to process and dispose of waste from your home or business.
---
At Degler Waste Services, our treatment plant is available to accept waste from Ridgeland, Beaufort, Ladys Island, Bluffton, Hilton Head Island, Hardeeville, Walterboro, Savannah and Statesboro Georgia, Wellford, Lyman, Spartanburg, Inman, Tryon, Landrum, Greer, Taylors, Greenville, Mauldin, Simpsonville, Travelers Rest, Pumpkintown.