Turn to us for portable toilets for your next event, and we'll take care of delivery and collection.
Putting together an event involves a lot of logistical decisions, and one of those is planning for bathroom facilities for a larger group of people than is customarily at your location. Rather than put undue stress on your company's septic system, consider renting portable toilets. Here at Degler Waste Services, we offer complete services, so you can put the concern for added restrooms to rest.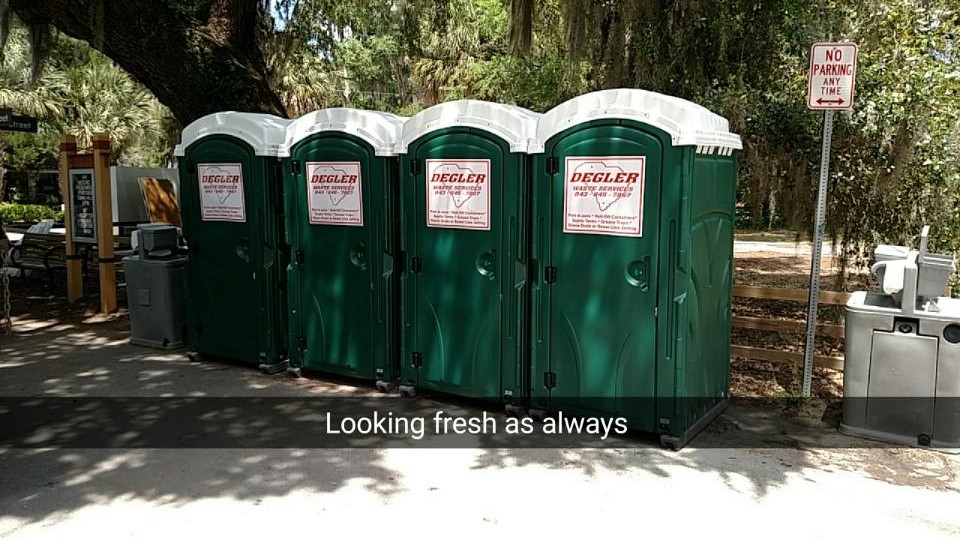 When you contact us to arrange for portable toilets for an event, we'll need the following key pieces of information:
Delivery address
Specific location at the address (Someone should be on hand at delivery to point the area out, too.)
Number of portable toilets needed, or tell us more about the event, and we'll help you calculate a sufficient number.
Date of delivery
How long you need them
Whether any will need to be swapped out and on what schedule (Long events or not having the space for a sufficient number of portable toilets could create this situation.)
Date of pick-up (We take care of emptying them.)
Other items needed, such as handwashing stations with soap, water, and paper towels.
The key to a successful event is being proactive about the needs of the attendees. We are dedicated to helping you enjoy a great event by providing you the best possible service regarding restrooms for your guests. If you plan to repeat the function in the years ahead, it is important to address this logistic properly, so people won't avoid returning because they had a bad experience the first time. Contact us today to learn more about our portable toilets and service for the Beaufort, South Carolina area.
---
At Degler Waste Services, we offer portable toilets for rent in Ridgeland, Beaufort, Ladys Island, Bluffton, Hilton Head Island, Hardeeville, Walterboro, Savannah and Statesboro Georgia, Wellford, Lyman, Spartanburg, Inman, Tryon, Landrum, Greer, Taylors, Greenville, Mauldin, Simpsonville, Travelers Rest, Pumpkintown.