If your property is in Savannah, our experienced team members can handle your septic tank maintenance.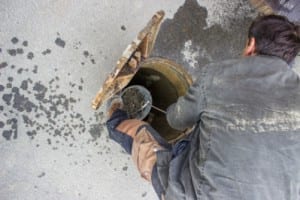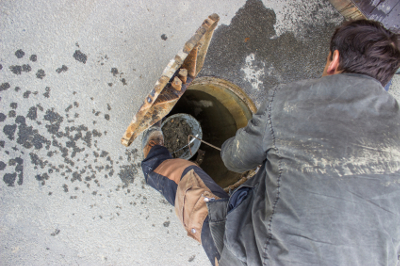 At Degler Waste Services, we understand your needs for septic tank maintenance for your home or business in Savannah, Georgia. This wastewater management system serves an important purpose for homes and businesses of all sizes, and keeping it in its best condition is a priority for every property owner.
When you have a septic system on your property, there are a few maintenance tasks that you just can't skip. Taking care of the septic tank is the most obvious. As waste moves through the plumbing drains in your home or office building, it goes into the septic tank, which is located beneath the ground. A properly functioning septic tank will last for many years and can provide efficient wastewater management without any concerns. This initial wastewater processing tank holds solid waste while filtering gray water into the septic drain field for further processing and safe disposal.
If the septic tank gets a leak, however, waste could seep out of the tank and cause damage to the environment. You also run the risk of contaminating the water that comes into your home and the homes of your neighbors. Signs that your septic tank needs immediate servicing include puddling around the septic tank area, smells of sewage coming from the yard, or difficulty using your plumbing system indoors without a backup. Any of these signs that go untreated could lead to a major problem at your home or business, requiring messy and expensive cleanup.
The good news is that routine septic tank maintenance can prevent any sort of problem from occurring without warning on your property in Savannah. During a septic tank maintenance service, a technician from Degler Waste Services will perform a full inspection of the tank and other critical components to look for signs of damage. If there are any concerning areas, your technician can give you a plan to repair the problem before it becomes more severe. The service should also include pumping and cleaning of the tank to eliminate solid waste.
A backed-up septic tank is a problem that no one will ever want to deal with, especially if it allows waste to come back into your home or business through the plumbing drains. When you have regular septic tank maintenance completed by a skilled professional from our team at Degler Waste Services, you can reduce the risk of experiencing an issue of this type in the future. We'll make sure to keep you fully informed about the condition of the tank and can recommend the frequency with which you should schedule maintenance, so your septic system is never a cause for concern.
If your home or business is in Savannah, Georgia, our experienced team members at Degler Waste Services can handle your septic tank maintenance request efficiently and effectively. We have been providing septic tank pumping and other related services for more than 50 years and continue to offer the best service in the industry. Contact us today to get your septic tank maintenance service scheduled.
---
At Degler Waste Services, we offer high-quality septic tank maintenance services in Ridgeland, Wellford, Lyman, Spartanburg, Inman, Tryon, Landrum, Greer, Taylors, Greenville, Mauldin, Simpsonville, Travelers Rest, Pumpkintown, Lady's Island, Bluffton, Hilton Head Island, Hardeeville, Beaufort, and Walterboro, South Carolina, as well as Savannah, Georgia.