We can provide superior septic services backed by experience.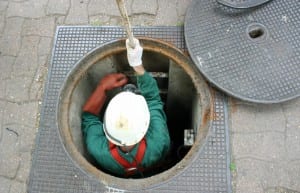 Here at Degler Waste Services, we have been family owned and in business continuously since 1975. With over a half century of experience in the waste and septic industry, there are many reasons to trust us with your septic system. We are dedicated to educating our customers about their septic system and taking care of the system to reduce the number of repairs needed over time. A properly working septic system is an amazing thing – your very own waste treatment plant in your own backyard.
Here are some of the septic services we offer in the area near Savannah, Georgia:
Pumping: It is recommended that you have your septic tank pumped and cleaned every three to five years. The frequency you will need pumping depends on a number of factors, including how many people live in your house and whether or not you follow guidelines about what to put (and not to put) into your septic system
Maintenance: Taking care of your system properly is one of the best ways to reduce the frequency and number of repairs your system needs.
Inspection: Regular inspection of your system is one of the best defenses against major septic problems.
What sets us apart from our competitors is our dedication to a job well done. We will professionally clean and thoroughly empty your septic tank, which means that it will be longer before you need to have your septic tank pumped again and it is an opportunity for us to inspect the system and recommend any needed repairs. If you want to learn more or schedule your septic services, give us a call today.
---
At Degler Waste Services, we offer high-quality septic services in Ridgeland, Wellford, Lyman, Spartanburg, Inman, Tryon, Landrum, Greer, Taylors, Greenville, Mauldin, Simpsonville, Travelers Rest, Pumpkintown, Lady's Island, Bluffton, Hilton Head Island, Hardeeville, Beaufort, and Walterboro, South Carolina, as well as Savannah, Georgia.