Septic tank pumping is one of the most important things you can do for your septic system in Hilton Head Island.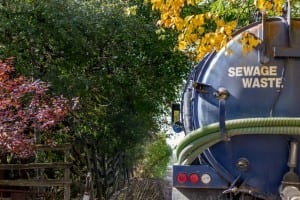 When your plumbing is working properly, you probably don't spend a lot of time thinking about it. But when something goes wrong, it can quickly become one of the only things that you can focus on because of the potential damage that a plumbing problem can cause. Septic systems typically work very well to process, store, and contain waste and liquid produced by your household, but they do require some maintenance. Septic tank pumping is one of the most important things you can do for your septic system. It reduces the risk of clogging and backup and prevents environmental damage that can occur when a component within the system becomes damaged.
When you flush the toilet or rinse something down a drain in your home, it moves through the plumbing and into the septic tank. Solid waste stays in the tank, forming layers at the bottom. If you don't bring in a professional for septic tank pumping services, those layers can build up too high, resulting in seepage on either side of the tank.
Our team at Degler Waste Services offers septic tank pumping in and around Hilton Head Island, South Carolina.
Something that sets our company apart is our dedication to each and every customer we serve. While other septic companies may come in and pump out your tank, they won't offer the thorough cleaning service that we provide. We also focus on education, so you can feel confident in the functionality of your septic system. Our goal is to ensure that every septic system owner understands proper care, since this helps ensure that you and your family are safe and healthy when living on a property that utilizes a septic system.
---
At Degler Waste Services, we offer high-quality septic tank pumping services in Ridgeland, Wellford, Lyman, Spartanburg, Inman, Tryon, Landrum, Greer, Taylors, Greenville, Mauldin, Simpsonville, Travelers Rest, Pumpkintown, Lady's Island, Bluffton, Hilton Head Island, Hardeeville, Beaufort, and Walterboro, South Carolina, as well as Savannah, Georgia.