Our team members are available to provide septic tank cleaning services in Hilton Head Island.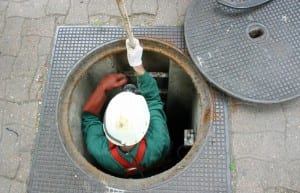 There are a number of reasons why you should bring in a professional for routine septic tank cleaning. This process helps to keep your property safer, healthier, and cleaner, while reducing the risk of septic tank backup or overflow. Septic tanks can also become clogged when large items are flushed, which will lead to bigger problems that are more difficult to fix. Septic tank cleaning, also referred to as septic tank pumping, involves bringing a pump truck to your property and getting rid of the layers of solid waste that stay behind as liquid moves through the pipes and into the drain field. Most septic tank manufacturers recommend having the service done at least once every five years, although those with higher volumes of usage and/or smaller tanks should have it done more frequently.
Another reason why septic tank cleaning is so important is that it can maintain the good quality of water for your family as well as members of your community. If your tank does become clogged, it can leak contaminated material into the ground below, putting the water supply at risk. If your tank gets clogged, it can also lead to bursting and other damage, and it can cost thousands of dollars to repair or replace the damaged items. We discourage use of chemical drain cleaners and recommend that you never flush tissues, grease, hair, or other waste items down the drain to lessen the risk of clogging.
At Degler Waste Services, our team members are available to provide septic tank cleaning services to customers in Hilton Head Island, South Carolina and many of the surrounding cities. Contact us today to schedule your appointment!
---
At Degler Waste Services, we offer high-quality septic tank cleaning services in Ridgeland, Wellford, Lyman, Spartanburg, Inman, Tryon, Landrum, Greer, Taylors, Greenville, Mauldin, Simpsonville, Travelers Rest, Pumpkintown, Lady's Island, Bluffton, Hilton Head Island, Hardeeville, Beaufort, and Walterboro, South Carolina, as well as Savannah, Georgia.