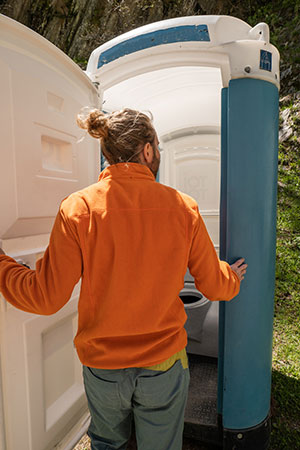 As a business owner, you may not think much about portable toilets if you have indoor bathrooms. However, there may be times when renting portable toilets would be a great way to make things run more smoothly. Here are a few considerations:
Bathroom Improvements – Are you planning an upgrade to your business facility's restrooms? Will they be out of commission for a long or brief period of time? If so, having portable toilets available may be a necessity. Knowing that your employees and customers will have a place to go if they need it is an important part of maintaining good business practices.
Outdoor Events – Whether you're planning a business anniversary party or promoting your business at a downtown event, renting portable toilets is a great way to provide a place for employees and guests to use the restroom when needed.
Indoor Events Without a Restroom – If you're hosting an indoor event but your restrooms will be closed to guests, renting portable toilets may be just the solution you need. You'll be comfortable knowing your guests have the facilities they need while also maintaining the integrity of your bathrooms while your event is going on.
At Degler Waste Services, we know there are many ways portable toilets can offer convenient solutions for business owners. Give us a call today if you are interested in renting one or more portable toilets for your next event.