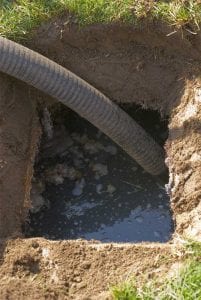 If you have a septic system, you know you need to have septic tank pumping done when your septic tank is full. What many people don't know is that if you let your septic tank get full, it can make you and your family sick. It is best to have septic tank pumping done every three to five years and to do it before it gets all the way full. Doing this will save your family from the health risks that sometimes come with a full septic tank.
The waste that is stored in your septic tank is full of harmful bacteria. Normally, it is contained in the tank and you do not have to worry about it. When the septic tank is full, the waste has nowhere to go, so it will back up into the pipes. This will cause a bad smell to come from your drains. When the problem is not taken care of, sewage can also back up into your home. When this occurs, you may have to hire a disaster cleanup crew to take care of the problem and return your home back to normal.
If you want to keep your family healthy and avoid illness due to a full septic system, call us at Degler Waste Services. We can take care of your septic tank pumping needs with excellence from start to finish. Count on us to help you keep your septic tank in great shape!