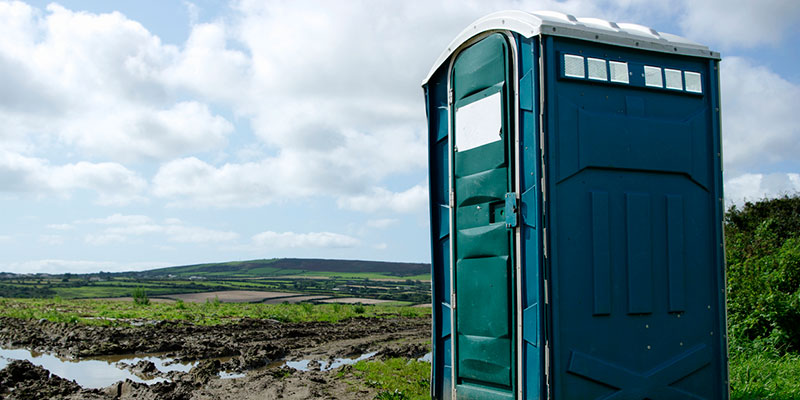 Renting portable toilets is essential on construction sites, at outdoor weddings, sporting events, concerts and more. Having a portable toilet on site makes life a lot easier for all involved in the event or project.  If you are new to portable toilets and rentals, it may be helpful to know what not to do. Check out the article below for the top list of the most common mistakes when renting portable toilets.
First off, do not underestimate the number of portable toilets you will need for your event. Nothing is worse than a long line for an over-used porta-potty at a hot outdoor event with a full bladder. This can easily make or break your event.
Second, portable toilets must be placed on level, dry ground. Scope out the spot at your venue in advance of the delivery of your portable toilets. We are sure you can only imagine the disasters that can come from a portable toilet on uneven ground — just do not do it.
Lastly, be sure to schedule your sanitation.  Portable toilets can get dirty in a hurry, so plan out your cleaning ahead of time. Additionally, ensure you have enough portable toilets so that when one toilet is being cleaned, you have other portable toilets available for your users.
If you are interested in renting portable toilets, give us a call today at Degler Waste Services. We can assist you with all of your portable toilet needs, including drop-offs, pick-ups and hand washing stations equipped with water, soap and paper towels.