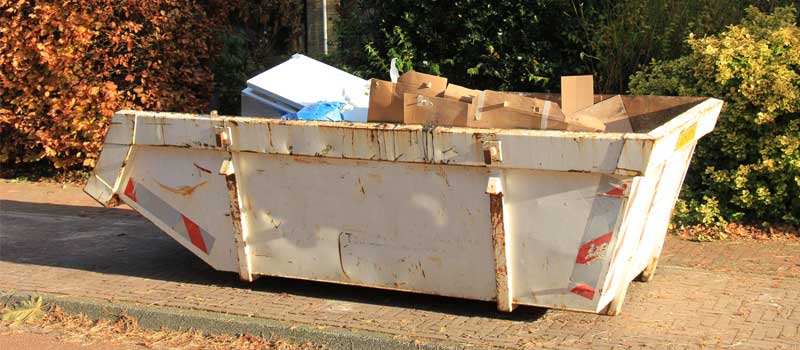 If you are doing construction work, remodeling, or a big cleanup project at your home or business, one of the most challenging parts can be where to put all the construction debris and garbage. Your city trash can is not nearly big enough and you would fill it up in about 15 minutes.  Then, you would have nowhere to put your garbage until trash pickup day. Having roll off containers delivered right in front of your home or business is the perfect answer to all your construction debris problems.
Roll off containers are big waste containers that can fit a significant amount of garbage and construction debris. They are delivered right to your home or business without any work on your part — all you have to do is call and order one. Then, you fill the container on your schedule and call to have it picked up when it is full.
Roll off containers are perfect for new construction. They allow you to have a place to put construction waste, wood scraps, and even empty paint cans. Roll off containers are also perfect for remodeling projects because they provide plenty of space for debris. You can get rid of all the stuff you are discarding to make room for beautiful new things.
If you are looking for a company you can count on for roll off containers, contact us at Degler Waste Services today. We can have containers delivered to your home or business in no time, and you can count on us to be reliable and to deliver and pick up when we say we will.