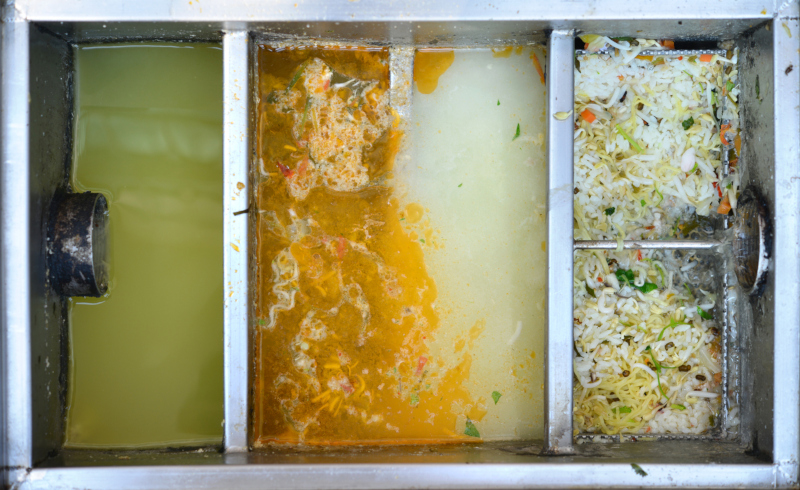 At Degler Waste Services, we want to help you get the best results from every part of your septic system, including the grease trap. Just like everything else, grease traps need regular cleaning and maintenance in order to continue to perform their best. Our team at Degler Waste Services is proud to offer grease trap cleaning and maintenance services, but we also believe in keeping our customers informed. In this article, we provide an overview of how grease trap cleaning works so that you can make sure you're getting the best service from your professional provider.
Restaurant grease traps need to be cleaned out every four to six weeks. Longer than this and the grease buildup in your trap will back up and force you to shut down your business until it is cleaned. The best way to take care of this is to hire a reputable cleaning service company to regularly dispose of your grease trap waste.
In the grease trap cleaning process, the first step is to remove the lid, which typically requires a crowbar. Once open, the next step is to bail out the layer of grease from the top of the tank, and then bail out the remaining liquids from the trap. The grease layer can be taken care of with a bucket and scoop, while most experts recommend using a shop vac for the remaining contents. After the tank is empty, the sides, lid, and baffles need to be cleaned off with a scraper. The final steps are to test the flow of the tank by pouring in a gallon or so of water, replace the baffles and lid, and dispose of the grease sludge in the appropriate container.
If you are in need of grease trap cleaning, you can call us at Degler Waste Services to schedule a visit from our team.