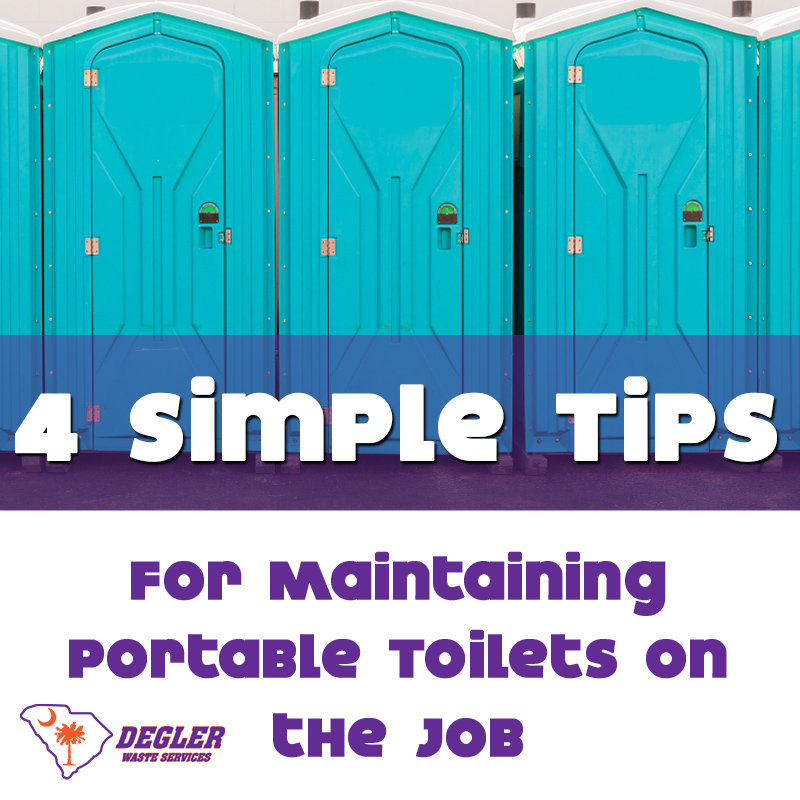 Whether you operate a construction business and you need portable toilets for your crew or you are planning an outdoor birthday party and need to have a public toilet available for your guests, knowing how to keep these mobile restrooms clean and sanitary can make a big difference in how they look, function, and smell. Here are a few simple tips for maintaining portable toilets on the job or at an event:
Clean Touch Points – In every portable toilet there are a few primary locations where all hands go. For example, the door handle, the locking mechanism and hand sanitizer station are all going to be popular. By taking time to wipe these down with disinfectant throughout the day, you can keep germs at bay and your portable toilet more sanitary.
Use Cleaning Tablets – Cleaning tablets are a great way to maintain cleanliness and manage odors with your portable toilet. You can always ask your waste company if they have any recommendations or can provide some with your portable toilet rental.
Proper Ventilation – Another important step for maintaining portable toilets is proper ventilation. Taking a few minutes each day, especially for long-term use of portable toilets, to air them out properly will make them more enjoyable for everyone to use.
Manage Your Supplies – A final way you can maintain portable toilets is to make sure that they are properly stocked. From toilet paper to your hand sanitizer dispenser, and even having paper towels on-hand, can go a long way towards maintaining cleanliness.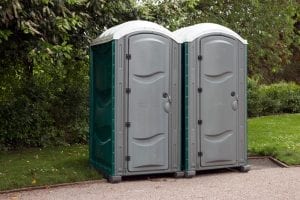 At Degler Waste Services, we offer portable toilets for a variety of different functions, and we can recommend the best ways to maintain your mobile toilets while they are in use. Contact us today for pricing and delivery.