We'll give you the straight story about septic tank cleaning.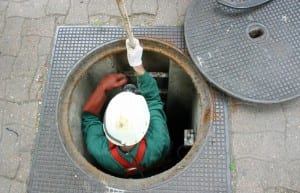 Here at Degler Waste Services, we want to debunk a few misconceptions about septic tank cleaning for our Beaufort, South Carolina customers. If you have heard any of the following, it's coming from a company you want to work with.
Myth #1: You don't need to inspect the tank during septic tank cleaning. Someone who tells you that either doesn't know much about septic tanks and couldn't tell you a properly operating one from one that is struggling, or they are simply too lazy to check it out. We inspect every time we perform septic tank cleaning, so you can have peace of mind your tank isn't headed for trouble.
Myth #2: You should never take out all the sludge, as you need the bacteria for the waste that follows. This is again based on misinformation at best, but can also be a model for getting back to do a pump-out sooner and making more revenue for the company. When we pump out a septic tank, we thoroughly clean the tank. The new waste will quickly begin forming the bacteria necessary without needing anything left behind to help it out.
Myth #3: You need to have septic tank cleaning done every year. There really isn't any firm schedule that fits every situation. For some it might be a year, such as a large family with a small tank. Others can easily go 3 or 4 or even 5 years. We are happy to discuss your lifestyle and family situation to give you a better estimate of the best schedule for you.
When you want a straight story about septic tank cleaning from a company that has been around since 1975, turn to us at Degler Waste Services. We have the experience and the integrity to provide the right answers you need to keep your septic system operating reliably. Call today to learn more.
---
At Degler Waste Services, we offer high-quality septic tank cleaning services in Ridgeland, Wellford, Lyman, Spartanburg, Inman, Tryon, Landrum, Greer, Taylors, Greenville, Mauldin, Simpsonville, Travelers Rest, Pumpkintown, Lady's Island, Bluffton, Hilton Head Island, Hardeeville, Beaufort, and Walterboro, South Carolina, as well as Savannah, Georgia.