We have construction toilets to take care of your needs in Hilton Head Island.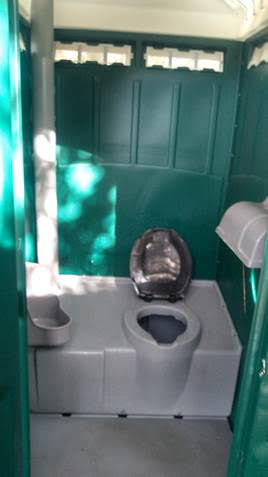 If you are remodeling a bathroom, building a house, or doing any kind of construction project in Hilton Head Island, South Carolina, having access to a bathroom onsite is incredibly important. While we understand that most people would prefer to use a restroom with plumbing, this isn't always possible. Whether it's because there isn't any working plumbing in the structure yet or there aren't enough bathrooms to accommodate the needs of the construction workers, portable toilets are an excellent and reliable option.
We understand that construction toilets have a reputation for being smelly and dirty, but that isn't always the case. With a variety of deodorizing products and other advancements, construction toilets are not the smelly spaces everyone thinks they are. In addition, even though some people think that construction toilets spread lots of germs, construction toilets are surprisingly clean compared to public bathrooms. This is because the spaces are confined and easier to clean.
At Degler Waste Services, we offer clean, thoroughly sanitized construction toilets for your use when you are completing a construction project. We are confident you will be satisfied with the quality of our toilets as well as their affordable prices. You won't find an easier, more effective solution to your restroom needs.
Our business has been family-owned and -operated for 50 years, and we are happy to continue providing our community with waste services. If you have questions about our construction toilets, we would be more than happy to answer them. Reach out to us today.
---
At Degler Waste Services, we offer construction toilets for rent in Ridgeland, Wellford, Lyman, Spartanburg, Inman, Tryon, Landrum, Greer, Taylors, Greenville, Mauldin, Simpsonville, Travelers Rest, Pumpkintown, Lady's Island, Bluffton, Hilton Head Island, Hardeeville, Beaufort, and Walterboro, South Carolina, as well as Savannah, Georgia.
Similar Services We Offer: