With years of experience, our team is the one to trust for grease trap installation.
A commercial-grade kitchen or food preparation facility often produces more liquid and solid waste than a residential kitchen. The waste may contain traces of cooking oils and other fats, which are liquid when hot but solidify as they cool. When these greasy substances solidify in the pipes, they can create clogs that cause a range of problems. If a commercial facility relies on a septic system to process and store waste, it's important to have a component in place that prevents grease from accumulating in the pipes and tank. That component is known as a grease trap, and our team at Degler Waste Services can install them on properties located throughout the Beaufort, South Carolina area.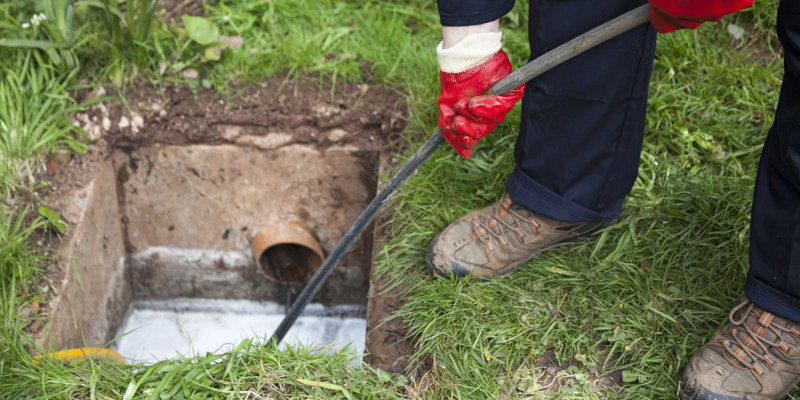 Investing in grease trap installation can protect your septic system from ongoing issues. It's well worth it, whether you're having a new grease trap installed in an existing system or replacing a trap that no longer functions properly. With years of experience, our team is the one to trust for grease trap installation in the Beaufort, South Carolina area. We're a family-owned and -operated business that has been serving local clients since 1975. We work closely with commercial property owners and managers to provide this service and many other septic and plumbing services.
After we perform grease trap installation, we can talk to you about how to use this new addition to your system to maintain it. We also recommend keeping up with grease trap cleaning, and we can talk to you about timing for that ongoing maintenance service.
---
At Degler Waste Services, we offer high-quality grease trap installation services in Ridgeland, Wellford, Lyman, Spartanburg, Inman, Tryon, Landrum, Greer, Taylors, Greenville, Mauldin, Simpsonville, Travelers Rest, Pumpkintown, Lady's Island, Bluffton, Hilton Head Island, Hardeeville, Beaufort, Port Royal, Laurel Bay, and Walterboro, South Carolina, as well as Savannah, Georgetown, Wilmington Island, and Garden City, Georgia.