Our construction debris containers are the first step of a smoothly run project.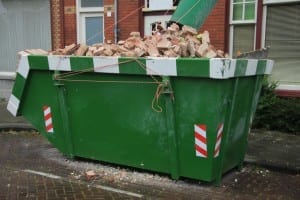 The thought of doing construction in order to remodel or finish off a project is often an exciting prospect. You'll finally be able to finish that task that you've been hoping to complete! However, before you start breaking out the sledgehammer and peppy music for your big demolition debut, don't forget about what you'll do with all the debris from your project. Here at Degler Waste Services, we know the excitement that can accompany a project, and that is why we are here to solve your debris solution with construction debris containers for your Walterboro, South Carolina project.
When you call us at Degler Waste Services for construction debris containers, you'll be getting great service, delivery of your construction debris containers, and timely responses to any questions you might have. Unlike some other services, we are proud of the timely and efficient manner in which we are able to run our business. We can offer our customers reliable delivery and pick-up times, making your project that much easier to complete. Additionally, if you need construction debris containers ASAP because of a project timeline that shifted or an unreliable company, we can deliver you a construction debris container the same day you ask for one!
With construction debris containers in a variety of sizes, fair and competitive pricing, and customer service that just can't be beat, there's nowhere better to go than Degler Waste Services for your construction debris containers. For more information about our construction debris containers or other services, contact us today!
---
At Degler Waste Services, we offer construction debris containers for rent in Ridgeland, Wellford, Lyman, Spartanburg, Inman, Tryon, Landrum, Greer, Taylors, Greenville, Mauldin, Simpsonville, Travelers Rest, Pumpkintown, Lady's Island, Bluffton, Hilton Head Island, Hardeeville, Beaufort, and Walterboro, South Carolina, as well as Savannah, Georgia.