Contact us to rent refuse containers for your next project.
Refuse containers are incredibly convenient and useful when you're working on a big project. Whether you're finally getting rid of all your kids' toys and clothes that they've outgrown or downsizing before a move, having access to a large dumpster can make the cleanup process quick and simple.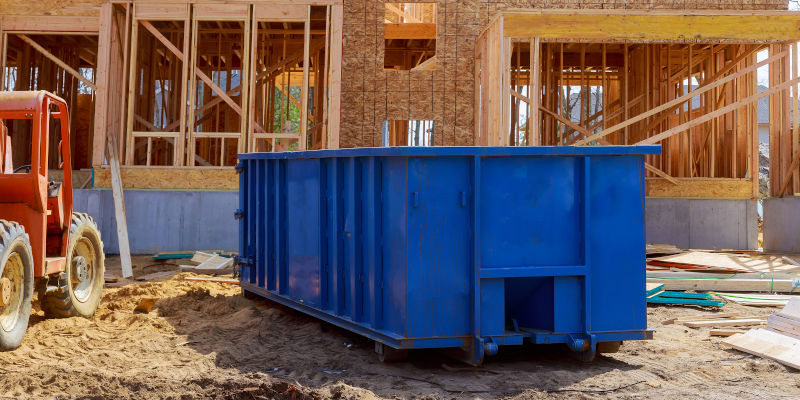 Here are some of the most common reasons you might want to rent refuse containers:
You're getting rid of excess clutter. Over several years, your family can accumulate lots of unnecessary items that take up space in your closets, garage, basement, or attic. If you have a lot of rooms and boxes to sort through, it's a good idea to have a refuse container to easily dispose of old items unsuitable for donating.
You recently finished a home renovation project. Whether you added a new deck or finished a master bathroom remodel, you probably have construction debris that you need to get rid of. We offer refuse containers to make construction cleanup a breeze.
You're planning to move. To make your move as painless as possible, it's important to get rid of things you no longer want or need. If you have to get rid of bulky furniture, piles of old clothes, or other heavy items, renting a dumpster is a cost-effective way to quickly shed those unnecessary possessions.
Here at Degler Waste Services, we offer refuse containers for all your needs. If you need to rent a container for your next project in the Beaufort, South Carolina area, please reach out to one of our team members for more information.
---
At Degler Waste Services, we offer refuse containers for rent in Ridgeland, Wellford, Lyman, Spartanburg, Inman, Tryon, Landrum, Greer, Taylors, Greenville, Mauldin, Simpsonville, Travelers Rest, Pumpkintown, Lady's Island, Bluffton, Hilton Head Island, Hardeeville, Beaufort, and Walterboro, South Carolina, as well as Savannah, Georgia.