As a fourth-generation septic company, we have been working on septic systems since 1975.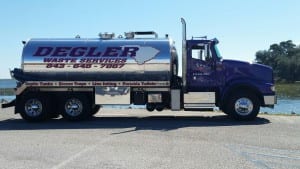 You wouldn't let your mechanic do a root canal on one of your teeth, so why would you let just anyone work on your septic system? If you're looking for a septic company in the Ridgeland, South Carolina area that has a reputation for excellence, turn to us at Degler Waste Services.
We've been around since 1975, and are a fourth-generation family-owned business. We let our family values transcend all aspects of our business and take great pride in the fact that our services are complemented by honesty and integrity. While we do care about your satisfaction, we ultimately care about doing what's best for your septic system.
Thanks to our experience, there's almost no limit to our capabilities. Whether you need someone to pump out your restaurant's grease trap or you need a professional to come and take a look at your septic system, you can rest easy knowing that we'll be able to tackle the situation with ease. The best part is that, along the way, we'll let you know why we're doing what we're doing and how we're doing it, since we value client education.
Our years of experience in the septic industry and the fact that we care about getting things right the first time will ensure your complete satisfaction when you turn to us for help with your septic system. Contact us at Degler Waste Services today to find out more about our septic services and what they entail.